I did something that brought a smile to my face...at the expense of my oldest...but he's not out surfing the web (yet), so I'm safe. Just don't tell him.
Ben's had a rough couple of days coping with a mysterious bout of severe hives. We concluded with some certainty that they had to have been caused by some sort of synergistic environmental reaction as a result of his field trip to the corn maze.
Therefore, I rudimentarily edited a previously posted picture to read as follows: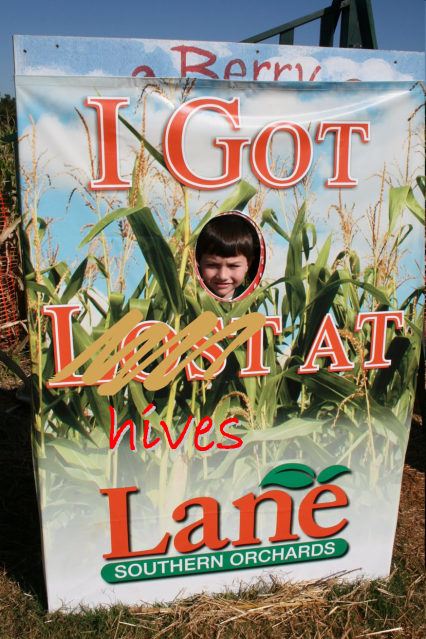 After all, laughter is the best medicine, right?
Hope you all have a healthy, blessed weekend!